Odjíždíte na dovolenou a nevíte, jak ošetřit vodu, aby se nezkazila?
Datum zveřejnění: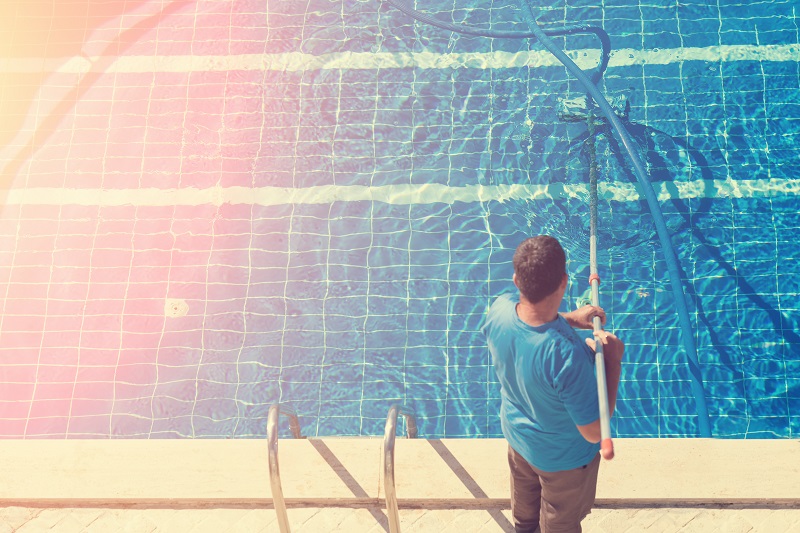 Vytoužená dovolená je na obzoru, ale máte starost o stav vašeho opečovávaného bazénu po svém návratu? Poradíme vám, jaká opatření podniknout ještě před odjezdem, aby vás s příchodem domu hřál na srdci nejen krásný zážitek z dovolené, ale i bazén v perfektním stavu.
Mít doma bazén je obrovská radost, ale i zodpovědnost. Pravidelné měření vody a přizpůsobování bazénové chemie podle výsledků k němu neodmyslitelně patří. Nemáte zrovna k dispozici hodného souseda, který by se vám o bazén v době vaší nepřítomnosti staral? Nevadí, jde to i jinak.
Většinu věcí, kterou budete potřebovat, jste si už pravděpodobně pořídili na běžnou údržbu. Stačí tedy dokoupit položky, které vám do kompletního vybavení chybí, například časový spínač pro filtraci.
Nákupní seznam
pH metr (tester),
bazénová chemie na snížení či zvýšení pH (pH minus/pH plus) a na chlorování,
plachta na zakrytí bazénu,
přípravek na ochranu proti řasám,
časový spínač k filtraci.
Před odjezdem na dovolenou
Na ošetření bazénu si najděte čas už několik dnů před odjezdem. Přece jen nemusí jít všechno úplně hladce a může se stát, že některé kroky budete muset opakovat. Raději si vše zařídit v klidu, než něco opomenout a po návratu z dovolené řešit následky.
Nejdříve se pusťte do běžné údržby:
Vyčistěte bazénovou filtraci a důkladně properte filtrační zařízení.
Vyberte z bazénu všechny viditelné nečistoty, větvičky, listí i mrtvý hmyz.
Vezměte si k ruce vysavač a vyluxujte stěny i dno bazénu.
Potom se pusťte do chemických opatření:
Testerem změřte pH vody v bazénu. Pokud se vychýlí z doporučeného rozsahu 7,0 – 7,4, upravte jeho hodnotu pomocí granulátu nebo tekutého přípravku.
Doplňte chlor do dávkovače. Ideální je pomalu rozpustný chlor, který se bude po dobu vaší nepřítomnosti pomalu uvolňovat. Nebojte se dávkovač naplnit oproti běžné údržbě až trojnásobně. Pokud jeho množství podceníte, může se to odrazit na dozelena zbarvené vodě v důsledku přemnožení řas a dalších parazitů.
Do vody přidejte produkt proti řasám, který pomůže chloru ve zvlášť vysokých teplotách bojovat proti jejich přemnožení.
Nakonec pečlivě zakryjte bazén plachtou, aby do něj nemohlo zvenku nic napadat a zajistěte automatické zapínání filtrace. Ideální je, aby se zapínala denně na 4-10 hodin v závislosti na velikosti vašeho bazénu. Pokud luxus automaticky nastavitelné filtrace nemáte, toto je jediný bod, kdy je nutné poprosit o pomoc někoho známého, kdo vám filtraci bude každý den chodit zapínat.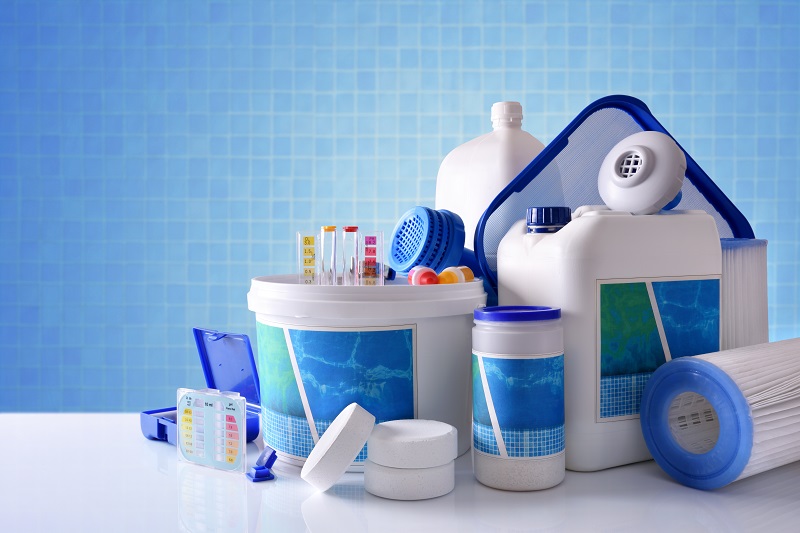 Čím delší nepřítomnost, tím hůř pro kvalitu vody v bazénu. Je dokonce možné, že klesne do té míry, že bude nutné bazén několik hodin či dní zdlouhavě dávat do pořádku, ne-li kompletně vyměnit vodu. Dodrželi jste všechny doporučené kroky a stejně jste se vrátili k zakalené vodě s rozházenými hodnotami? Prvním záchranným řešením před celkovou výměnou vody je šoková terapie chlorem (přípravkem chlor šok).
Péče o bazén po návratu z dovolené
Díky tomu, že svému bazénu věnujete před odjezdem na delší dobu náležitou pozornost, bude pro vás snazší jeho údržba, až se vrátíte domů. Po příjezdu je nutná klasická rutina v péči o bazénovou vodu. Změřte pH vody a množství chloru a podle toho zvolte vhodné přípravky, které uvedou tyto hodnoty zpět do ideálního stavu. Potom pokračujte jako při běžném čištění bazénu. Vyluxujte bazén, vyčistěte filtr a filtraci pusťte na delší dobu, než na jakou bylo nastaveno automatické čištění.
Zvládli jste všechno na jedničku a čeká vás po příjezdu domů průzračně čistá voda, jen do ní skočit? Směle do toho, čeká vás svěží vůně domova.