Pořizujete si bazén? Podívejte se na základní příslušenství pro začátečníky
Datum zveřejnění: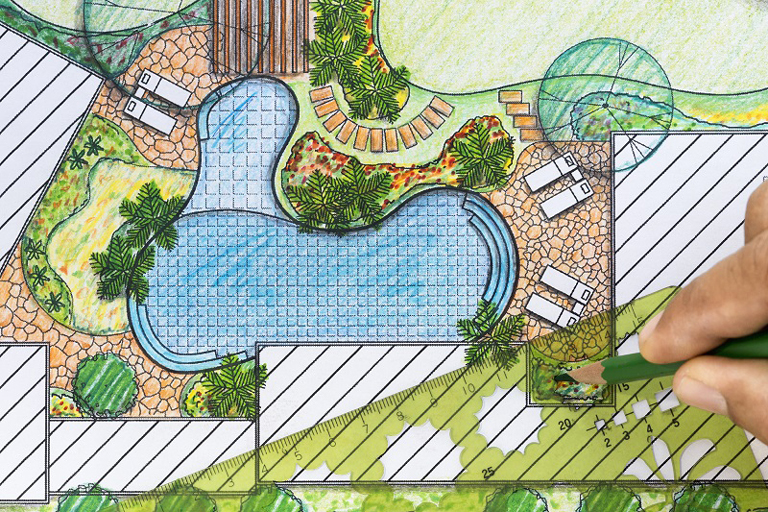 Rozhodli jste se koupit si bazén, ale zatím v tom, co je vlastně nutné pořídit trochu plavete? Poradíme vám se základní orientací. Zajímá vás, jaký bazén vybrat? Co k němu dokoupit? A kam jej umístit?
Pokud jste se rozhodli pořídit si bazén, máte před sebou krásnou budoucnost plnou báječných osvěžení. Ještě, než se ale začnete koupat, budete muset ujít pár nutných kroků, které vás k bezstarostnému koupání dovedou.
Fáze příprav: Kam s ním?
Před definitivním rozhodnutím, že by se u vás na zahradě krásně vyjímala vodní hladina, se zamyslete, jestli máte na bazén dostatečný prostor. Minimální velikost se totiž pohybuje kolem 34 m a k tomu musíte připočíst také technologickou stěnu v těsné blízkosti bazénu.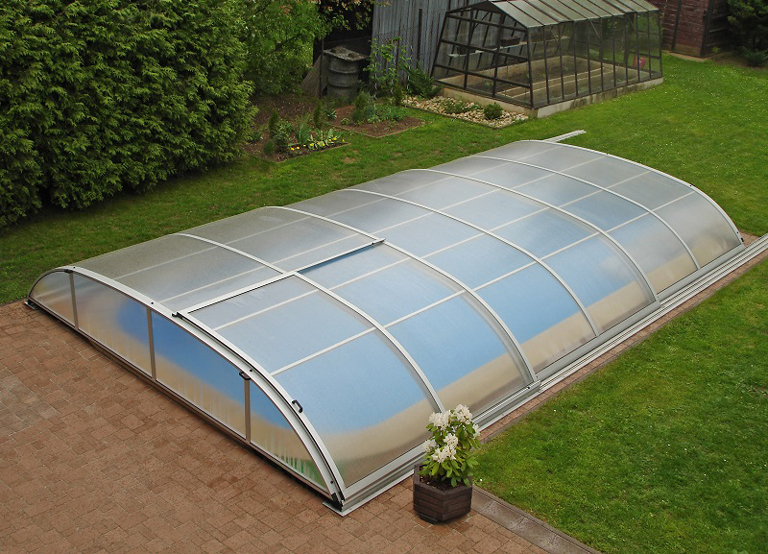 Tip!
Nemůžete si dovolit velký bazén? Nechte si u malého bazénu zřídit protiproud, který vám i přesto dovolí spoustu radostných temp: skvělá zábava pro děti, které budou doslova unešené.
A co když venku prší?
U každého bazénu se hodí uvažovat o zastřešení, a to už na samém začátku. Vhodné zastřešení nejen rozšíří možnosti využití bazénu, ale také ochraňuje vodu před znečištěním a šetří energii při vyhřívání udržováním tepla uvnitř bazénu. Slouží také jako ochrana pro děti, aby omylem do bazénu nespadly.
Jelikož je bazén vždy zapuštěný do země, je nutné také zjistit, jestli je váš pozemek vybaven vhodnou půdou, do které se dá kopat. Používání bazénu ovlivňuje také prostor kolem něj. Nevhodné umístění je tak z hlediska budoucí údržby třeba pod stromy nebo ve stínu.
Základní designové varianty představuje posuvné a obloukové zastřešení. Oba typy jsou odolné proti sněhu i poryvům větru. Není ale problém sehnat ani originální řešení pro atypické bazény navržené na míru.
Kdy objednat bazén: Koupání v zimě?
Realizace bazénu trvá několik měsíců. Nestihli jste všechno zařídit před létem? Stačí k návrhu přidat pár úprav a přestat brát ohledy na počasí. Pokud se rozhodnete zkombinovat zastřešení bazénu s tepelným čerpadlem, nic už nebude stát v cestě tomu, abyste se mohli koupat po celý rok.
Vyhřívání bazénu umožňuje díky schopnosti zvednout teplotu vody až o 12 °C zaplavat si i v těch nejchladnějších měsících.
A jaký typ bazénu zvolit?
Na trhu se momentálně nabízí 2 hlavní typy – skimmer a přeliv. Modernější přelivový bazén má vodní hladinu v úrovni okolního terénu. Nejenže tak esteticky zvedne každé místo, ale nabízí i snazší čištění, proto se dnes jedná o preferovanou variantu.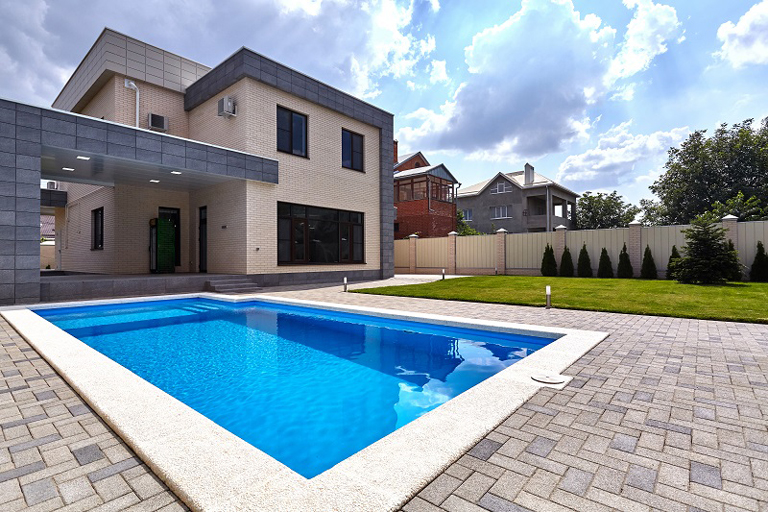 U přelivu se také plně využije hloubka bazénu, voda snadněji přechází a zbytečně se tak žádná voda neztrácí na rozdíl od bazénu typu skimmer.
Tip!
Hledáte něco speciálního? Pokud chcete šetřit vodou, Albixon nabízí bazén QBIG BENEFIT, který se nemusí vypouštět vůbec – ani pod trysky.
Správná barva rozzáří vodní hladinu
Chcete intenzivně modrou vodu? Takovému efektu samozřejmě vždy pomůže správný odstín. Bazén ale nemusí být jen modrý. Můžete si vybrat také z neutrálních odstínů šedé, pískovcové nebo třeba bílé, která vytváří efekt světlounce modré vody.
Jakou vodou bazén napustit?
Podle svých preferencí a možností si také můžete vybrat, jakou vodu budete do bazénu používat. Její volba se nepromítne jen do zážitku z koupání, ale také do způsobu čištění a výběru bazénové chemie. Chcete mít po celý rok pocit jako na dovolené u moře? Vsaďte na slanou vodu, která má léčivé a antiseptické účinky.
Už se vám to rýsuje? Dobrá rada je vždy nad zlato, proto nezapomeňte i ten nejlepší plán zkonzultovat s obchodním zástupcem, který s vámi na základě své profesní zkušenosti dotáhne výběr bazénu k dokonalosti.