Skvělé vychytávky pro podzimní zahradu s bazénem, které prostě musíte mít
Datum zveřejnění: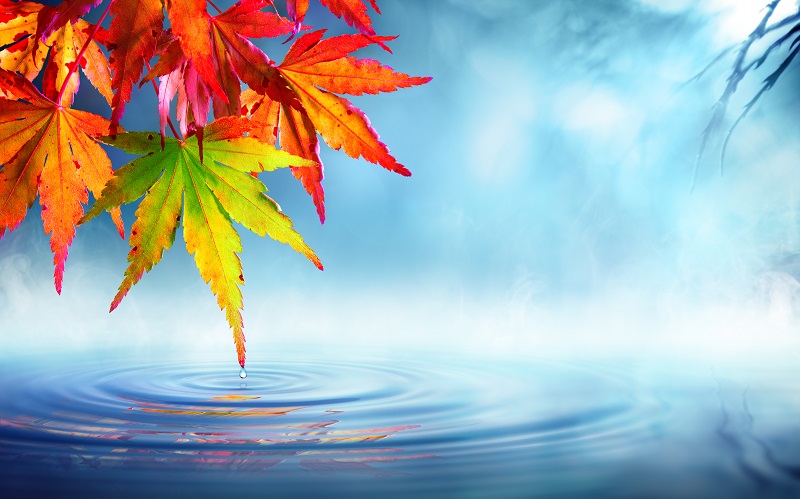 Jak proměnit letní oázu plnou radovánek v příjemné podzimní útočiště pomocí několika must-have produktů?
Venku už občas překvapí ranní mrazíky, ale odpoledne si ještě kůže dopřává poslední hřejivé paprsky. Listí hrající všemi barvami se pomalu snáší na zem a tvoří závěje pod čím dál holejšími stromy. Podzim je neklamně tu a s ním i úprava zahrady. Na co nezapomenout, když na ní chcete trávit i podzim?
Bazén vždy na první místě
S chladným počasím přichází povinnost zazimovat bazén. Než se na to vrhnete, pořiďte si jednu z nejdůležitějších pomůcek chladnější roční sezóny v podobě plachty na bazén. Pokud si vyberete plachtu, která vašemu bazénu skvěle padne, ochráníte ho nejen před nízkými teplotami a nepořádkem zvenčí, ale udrží v bezpečí vaši rodinu a přátelé. Pokud máte bazén zastřešený, tahle povinnost vám samozřejmě odpadá.
Šikovné pomůcky do vířivky
Když venku klesají teploty a bazén se používá čím dál míň, většinu lidí to táhne do vířivky. Podzimní relax se skleničkou oblíbeného pití v ruce v teplé vodě s bublinkami je pro podzim to pravé ořechové. Zpříjemněte si svůj čas ve vířivce a zařiďte si dokonalý relax! Hodit se vám budou třeba voděodolné hrací karty, vonné esence do vířivky nebo speciální osvětlení, které umí vykouzlit tu správnou atmosféru.
Vytápění zimní zahrady
Pokud jste si udělali zimní zahradu a chcete ji v chladném ročním období využívat co nejvíce, pouvažujte nad venkovním vytápěním. Možností, jak na to, je hned několik. Vytápění můžete zabudovat třeba do podlahy, kde vám krásně prohřeje chodidla už s prvním ranním šálkem kávy. Možná vám ale budou více vyhovovat podlahové konvektory s ventilátory, nebo dokonce solární vytápění.
Pokud zimní zahradu využíváte jen občas, vystačíte si i s obyčejnými infrazářiči. Na zastřešených terasách a zimních zahradách zařídí rychlé a efektivní vyhřátí. Není ale vhodné k dlouhodobému vytápění.
Nový společenský střed zahrady – ohniště
Na klasickou zahradu zas můžete umístit designové ohniště, které se stane vaší podzimní dekorací a také novým středobodem zábavy. Na zahradu vám vnese hned několik funkcí a můžete jej využít i na vaření. Ohniště také snadno sladíte s celkovým stylem své zahrady. Pokud se v ní vyskytuje například řada kamenných prvků, jako je třeba dlaždicová podlaha či bazénový obklad, ohniště z přírodního kamene může být tou pravou volbou.
I obyčejné dřevo může mít styl
Stylové může být i místo, kde skladujete dřevo na oheň. Ať už to bude řemeslný box na dřevo, nebo otevřený větší stojan o několika částech, které vám umožní třídit polínka a třísky na podpal. Nejen, že budete mít jistotu, že bude vaše dřevo vždy perfektně srovnané a po ruce, ale ještě skvěle ozdobíte svou zahradu.
Venku jako doma
Nesmíte zapomenout ani na venkovní nábytek a pohodlné dekorace v podobě polštářků dek a přehozů, které na zahradě vykouzlí dokonalé podzimní útočiště. Nachystejte si vše, co k pohodlnému odpočinku potřebujete! Například pohodlná venkovní sedačka, teplá přikrývka nebo decentní osvětlení umí udělat obrovský rozdíl v tom, jak se na zahradě budete cítit.
Hra světel
Kdo by nemilovat malá světýlka, která dokážou vykouzlit tu pravou útulnou náladu? Seženete je v podobě venkovních dekoračních řetězů s většími žárovkami i decentních malých LED světýlek na provázku, které můžete schovat třeba do prázdných zavařovaček a udělat si z nich krásnou venkovní dekoraci.
Zahrada nemusí být vaším šťastným místem jen v létě. Stačí si ji jen trochu přizpůsobit a těšit se z její proměny ještě, než napadne první sníh!