7 častých mýtů o bazénu: Barví chlór blond vlasy na zeleno?
Datum zveřejnění: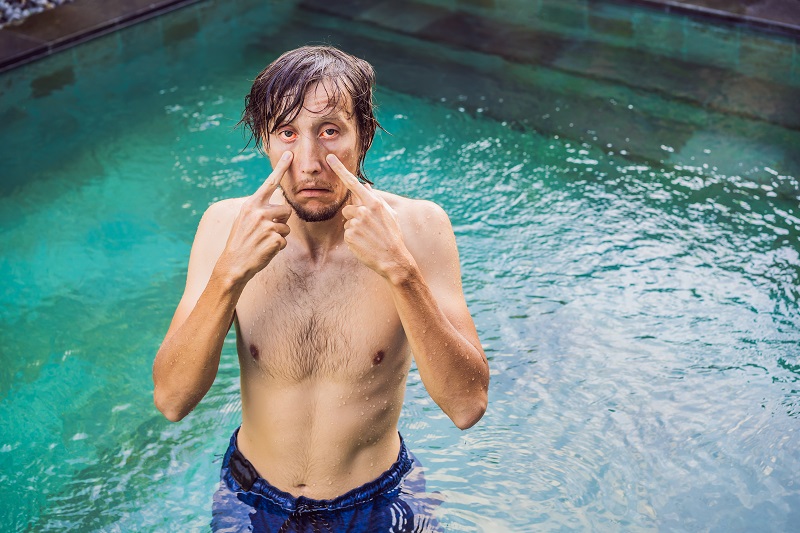 O plavání se traduje několik mýtů. Pokud taky trochu tápete mezi fakty a fikcí, podívejte se jim s námi na zoubek. Jaká přesvědčení platí a co je jen pouhý výmysl?
Neplav alespoň hodinu po jídle, bude ti špatně. Chlór z bazénu ti obarví vlasy na zeleno. Nečůrej do bazénu, nebo se moč kolem tebe zbarví do modra… Taky jste některou z těchto vět někde zaslechli? Co z bazénových legend je pravda a které výroky můžete s klidem nechat plavat?
1. Po jídle nechoď alespoň hodinu plavat, jinak dostaneš křeče
Částečně je to pravda. Když je žaludek naplněn jídlem, jde do něj víc krve, aby se usnadnilo trávení. Tím pádem je v ostatních svalech krve méně. Pokud je během plavání zatížíte příliš, můžete do nich dostat křeče. Pravděpodobně se ale nic nestane. Pokud to přece jen riskovat nechcete, dejte si před skokem do bazénu pouze lehčí porci a nevrhejte se hned do rychlého tempa.
2. Chlór je z bazénu cítit, proto musí být přechlorovaný
Ve skutečnosti je opak pravdou. Krátká lekce o chemii v bazénu: chlór v bazénu se váže na bakterie a vytváří chloraminy. Když provedete jednorázovou šokovou údržbu bazénu, chloraminy se promění v kyslík a utečou do vzduchu. V tomto momentě můžete cítit chlór. Pokud je ale ve vzduchu, znamená to, že nedělá svoji práci ve vodě, takže by se ho mělo naopak ještě přidat.
3. Chlór barví blond vlasy na zeleno
Chudák chlór – ani v tomto případě není na vině. Barevná změna může na vlasech proběhnout, ale pravým viníkem je měď. Některé dezinfekční přípravky ji obsahují a zoxidované kovy se pak ve vodě mohou vázat na bílkoviny ve vlasovém stvolu.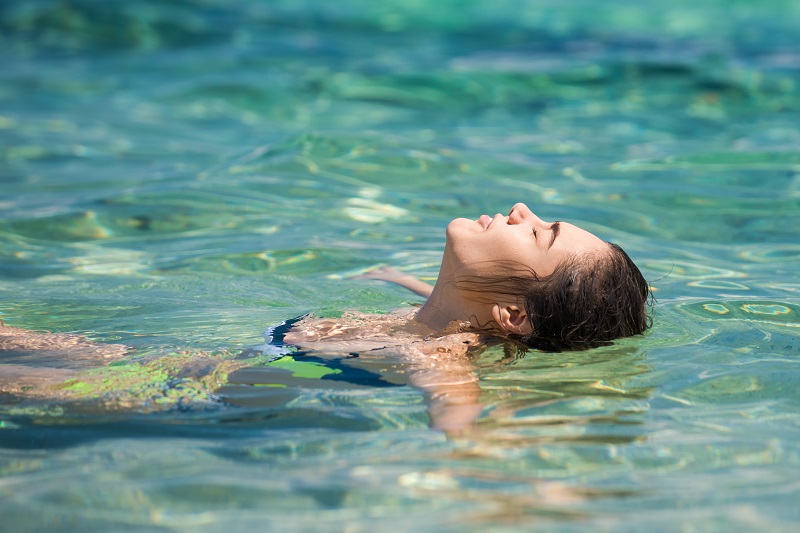 Vlasy lze však před nechtěným zbarvením do zelena ochránit ještě před plaváním, a to použitím vhodné vlasové kosmetiky – především kondicionéru.
4. Chlór dráždí pod vodou otevřené oči
Jedná se o další křivdu na úkor chlóru. Není to samotný chlór, co vás v očích může dráždit, ale špinavá voda s přemnoženými bakteriemi či nevyváženým pH. Pokud věnujete pozornost chemickým vlastnostem vody ve svém bazénu a udržíte pH mezi 6,8 až 7,2 nemusíte se strachovat o bolestivé pálení očí po plavání ani jejich zarudnutí připomínající zánět spojivek.
5. Pokud se vyčůráte do bazénu, zbarví se moč do modra
Jedním z nejoblíbenějších mýtů o plavání v bazénu je legenda o tom, že se moč kolem viníka zbarví do modra a hned bude všem jasné, odkud vítr fouká. Jedná se ale o pouhou výstražnou taktiku mnohých rodičů, kteří ji servírují dětem, aby je odradili od močení pod vodou. Faktem ale je, že jí věří i spousta dospělých.
Pokud by chemické složení bazénu bylo schopné na moč reagovat změnou barvy, bylo by těžké zabránit i její reakci s dalšími látkami.
6. V bazénu se slanou vodou žádný chlór není
Chyba lávky. Bazén se slanou vodou chlór také obsahuje. Dochází v něm totiž k procesu zvaném elektrolýza, při které se právě chlór vytváří. Dalším omylem spojeným s bazénem se slanou vodou je, že se u něj nemusí provádět tzv. šoková bazénová údržba. Pro dezinfekci a prevenci řas je však tato údržba stále důležitou součástí péče o bazén.
7. Čistý bazén je zdravotně nezávadný
Je voda ve vašem bazénu křišťálově průzračná? Nevěřte svým očím, věřte chemii! Vodu je důležité každý týden testovat a dávat si pozor na nezdravé množství mikroorganismů, jejichž vyšší hodnoty mohou mít na svědomí zdravotní následky.
Takže příště až uslyšíte některý z mýtů o plavání v bazénu, můžete se jen pousmát či se se svým okolím podělit o fakta a uvést věci na pravou míru.