7 tipů jak si užít prázdniny u bazénu naplno! Co třeba party s přáteli…?
Datum zveřejnění: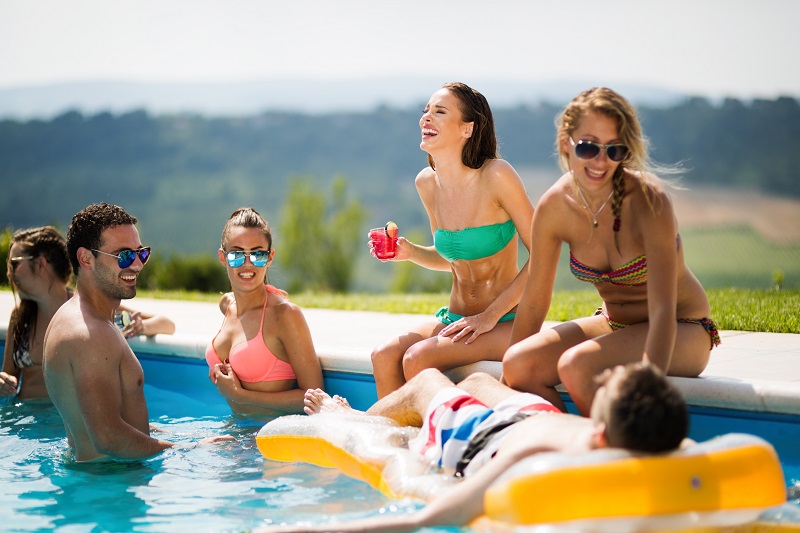 Nedostanete se letos k moři? Nevadí! Dokonalou dovolenou si můžete naplánovat i doma u vlastního bazénu. Inspirujte se řadou tipů a aktivit, díky kterým si zajistíte skvělé vzpomínky i přesto, že neopustíte svůj pozemek.
Tzv. staycation, tedy dovolená doma, je hitem posledních letních sezón. Kvůli pandemii koronaviru a ztížené situaci s cestováním za hranice se totiž stále více lidí snaží zpříjemnit si svůj domov a vytvořit z něj oázu, ve které jim bude skvěle. Je váš bazén dominantou zahrady? Udělejte z něj i středobod svých prázdnin a užijte si perfektní dovolenou doma!
1. Dejte sbohem práci
Ať už před sebou sunete projekty do školy nebo resty do práce, pokud máte volno, tak všechny starosti hoďte za hlavu. Abyste si mohli dokonale pročistit hlavu a užívat si prázdniny u bazénu, dejte klidně známým či kolegům vědět, že jste na dovolené – pokud je samozřejmě neplánujete pozvat, aby se k vám v odpočívání připojili.
2. Naplánujte si to
Abyste nepromrhali celé své volno na gauči u televize, udělejte si dopředu alespoň hrubý rozvrh činností na jednotlivé dny. Chcete si pozvat přátelé? Ujistěte se, že budou mít čas. Plánujete pro ně uvařit? Zajistěte si v předstihu všechny suroviny. Pak už není nic lehčího, než se držet plánu a těšit se na každý nový den.
3. Jezte, co chcete
Prázdniny a dobré jídlo patří k sobě. Pokud zrovna nemáte chuť vařit, objednejte si z blízké restaurace něco, co jste chtěli už dlouho vyzkoušet. Hoďte za hlavu diety a užívejte si svá oblíbená jídla. Bojíte se přibírání? Dovolená přece netrvá věčně, a pak je tu vždy váš bazén! Každý den zařaďte do svého programu pár temp a kilogramy nahoru skákat nebudou.
4. Dopřejte si něco nového
To, že zrovna neplánujete utrácet za drahý hotel nebo chodit do výběrových restaurací ještě neznamená, že se musíte vzdát rozmazlování. Zainvestujte do polohovatelných lehátek na opalování, pořiďte si prostorný slunečník nebo si naplňte bazén novými hračkami. Ať už to bude barevný míč nebo třeba nafukovací jednorožec, určitě vám přinesou spoustu legrace – nemluvě o vtipných fotkách na vaše sociální sítě.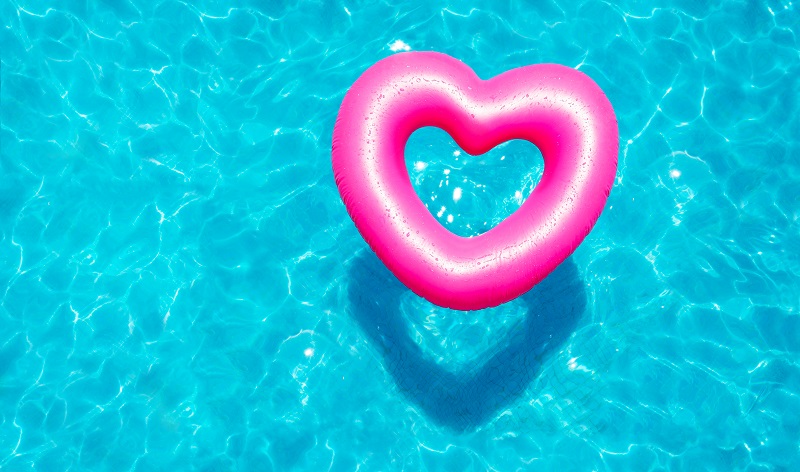 5. Party čas
Ke každé správné dovolené patří hudba, přátelé a tanec! Dokonalou privátní party si můžete uspořádat i doma u bazénu. Dáte přednost rodinnému kruhu, nebo to rozbalíte ve velkém a pozvete všechny své přátelé? Klidnější variantou může být třeba grilování nebo táborák s kytarou v komorní sestavě. Po plavání a skákání do vody přece vždycky chutná nejlépe!
6. Hrajte si
Udělejte z bazénu centrum zábavy a hrajte cokoliv vás jen napadne. Můžete třeba uspořádat soutěž na rychlost v plavání, vyzkoušet, kdo vydrží déle pod vodou nebo uspořádat závod ve skocích do vody. A co třeba dětem navrhnout, ať si zkusí nacvičit malé číslo ve stylu akvabel? To bude teprve o zábavu postaráno!
7. Užijte si trochu romantiky
Pokud trávíte prázdniny ve dvou, tak teď je ten správný čas na trochu sbližování. Stůl u bazénu můžete ozdobit květinami z vlastní zahrady, kolem okrajů bazénu rozmístit zapálené svíčky nebo louče, uvařit si speciální jídlo – třeba stejné jako na prvním rande – a konečně se věnovat jen sami sobě. Máte chuť na večerní plavání v romanticky osvětleném bazénu? Směle do toho!
Ať už si zvolíte jakoukoliv aktivitu, nebo si vymyslíte nějakou vlastní, to největší kouzlo dovolené doma u bazénu spočívá právě v tom, že si můžete vybrat cokoliv podle aktuální nálady. Zahrada s bazénem jsou vaším čistým plátnem a příběhy, které na něj letos napíšete budou jen vaše.