7 důvodů, proč byste si měli na zahradu pořídit svůj vlastní bazén!
Datum zveřejnění: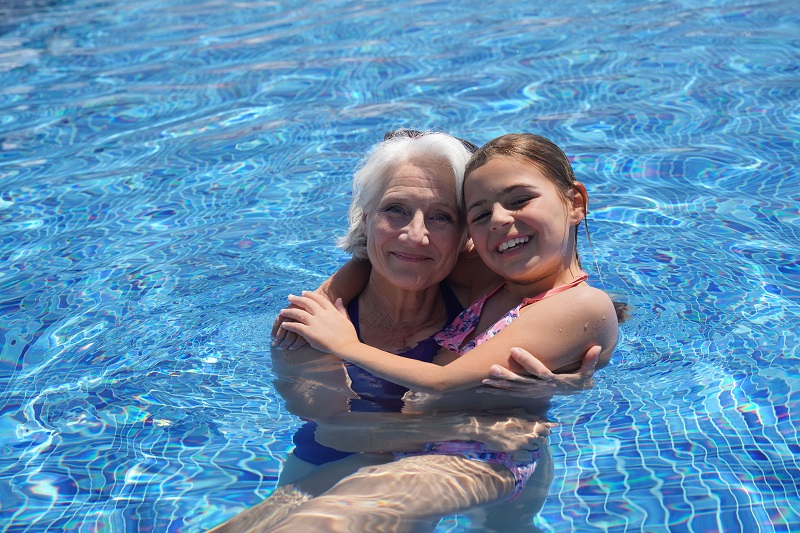 Stále váháte, jestli si pořídit na zahradu bazén? Nekonečně modrá voda a okamžité osvěžení rozhodně není vším, co získáte. Jaké další výhody vám vlastní bazén přináší?
Byly doby, kdy byl soukromý bazén na pozemku výsadou milionářů, a kromě jejich vil zdobil už jen luxusní hotely. V posledních letech se ale bazény staly mnohem dostupnější, takže si je může pořídit čím dál více lidí. Proč být mezi nimi?
1. Ve zdraví je síla
Vlastní bazén je příležitostí, jak do svého života nenuceně zařadit fitness aktivity. Cvičení ve vodě pomáhá se shazováním kil a snižuje tlak na klouby, takže se perfektně hodí pro všechny věkové kategorie.
Samotné plavání pak posiluje celé tělo, zvyšuje kapacitu plic a zlepšuje imunitu. S pravidelnými tempy totiž často přichází na řadu i otužování, které je skvělou prevencí proti chřipce či nachlazení. Benefity z vlastního bazénu za domem tak může čerpat stejně tak houževnatě malé dítě i vaše babička.
2. Kvalitní čas s rodinou
V současném digitálním světě se někdy může zdát nemožné odtrhnout všechny členy rodiny od všech mobilů a notebooků. Bazén vám dává úžasnou možnost strávit spolu kvalitní čas pohromadě – bez elektroniky. Můžete děti učit plavat, hrát s nimi hry a bavit se celý den, aniž byste zapnuli televizi.
Vlastní bazén také nabízí hodiny levné zábavy na víkendy a prázdniny bez toho, abyste si museli brát extra dovolenou nebo plánovat dlouhé výlety.
3. Kdo šetří, má za tři
Napadlo vás někdy, že díky vlastnímu bazénu můžete hodně ušetřit? Je jasné, že každé pořízení bazénu něco stojí, ale jen si představte všechny ty ušetřené finance za vstupy do aquaparků, na koupaliště, do zábavních parků nebo výdaje za dovolené spojené s dopravou, restauracemi a přespáváním v hotelech. S vlastním bazénem budete chtít mnohem víc času trávit doma a skvěle si v něm užijete třeba i celou dovolenou, aniž byste vytáhli paty ze zahrady.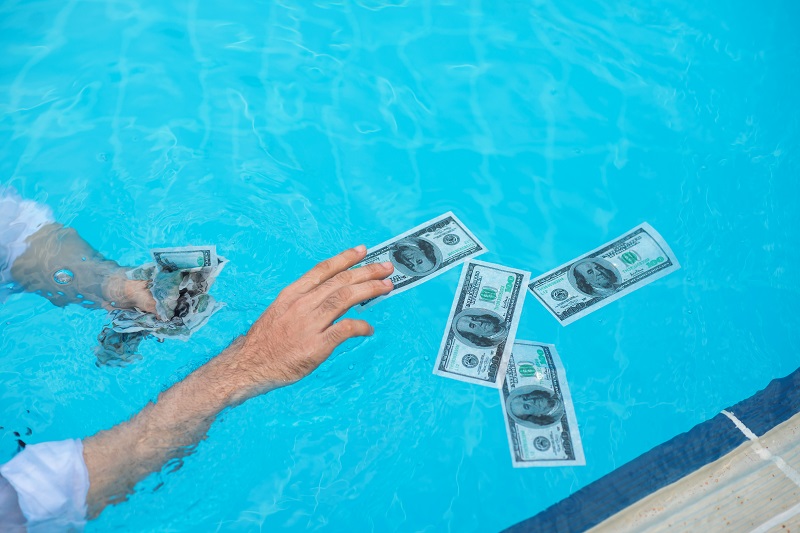 4. Investice do budoucna
Nikdy nevíte, kdy přijde čas na stěhování. Možná to nebude hned příští rok, ale zvyšovat hodnotu svého bydlení pro případný prodej je vždycky dobrý nápad. Elegantní bazén na zahradě rapidně navýší celkovou cenu vašeho pozemku i domu, takže se v případě potřeby prodá jedna báseň. Kdo by se přece nechtěl z okna koukat na dokonale klidnou vodní hladinu?
5. Relax a psychická pohoda
Kromě řady zdravotních benefitů na tělo má trávení času ve vodě blahodárný vliv i na lidskou psychiku. Pomáhá k efektivnímu uvolnění a zbavení se stresu. Při pravidelném plavání se dokonce dočkáte i zlepšení spánku, což se podepíše na vaší efektivitě a celkovém zlepšení výkonnosti. Máte za sebou dlouhý den v práci nebo prostě jen potřebujete pauzu? Skočte do bazénu a hoďte své starosti za hlavu!
6. Společnost? Vstup jen s pozvánkou
Vlastní bazén vám přinese také zlepšení společenských vztahů. Sami si můžete určit, koho ke svému bazénu pozvete – ať už to bude jen úzký rodinný okruh nebo celá čtvrť. Proč se trmácet do vzdálené restaurace, když si můžete užít skvělý čas s přáteli třeba při grilování u vlastního bazénu?
7. Příjemné ochlazení
A co je hlavní? V rozpáleném létě hledá každý alespoň malou úlevu – ať už je to větrák, dokořán otevřená okna, rychlá projížďka na motorce, klimatizace nebo chladná voda. Představte si svět, ve kterém vám tahle starost konečně jednou povždy zmizí z krku! Začíná to venku připalovat? Skočte šipku do chladivé vody za domem a hned získáte novou energii a chuť do života.
Chcete bazén i na své zahradě? Zeptejte se našich specialistů, který bude tou nejlepší volbou právě pro vás. Vaše léto už nikdy nebude stejné.